07-02-2011
Unisys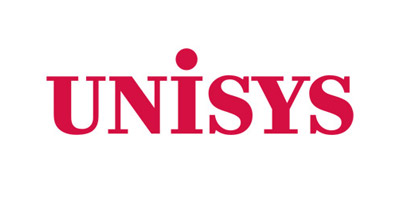 Unisys is a large systems manufacturer, software company and consulting organization. One of their areas of specialty is in supplying iSeries-based software to the travel industry. In recent months the company, based in Blue Bell, PA, has expanded into new markets by supplying its existing software on new hardware platforms.


The situation
Although travel industry iSeries vendors are satisfied with their hardware, operating system and the available application software, it is extremely difficult to establish new business. Since budgets are stretched, the high administration costs needed to adopt and maintain Windows applications mean that they are not a valid option. Experienced users are happy with the iSeries, but the iSeries does not enjoy the same acceptance with the new IT generation. This is easily explained and affects all industries alike - in today's education system there is generally no contact with the iSeries - in stark contrast to Windows and Unix systems.
Shrinking market forces platform expansion
We are a provider of critical, complex software for the travel industry and have a clearly defined, but shrinking market. In the long-term we cannot withstand this loss of market share due to declining interest in hardware platform. To secure our future we must act now otherwise we will lose out to the competition. In our opinion, there is no technological reason to justify a change of platform. But still, software developers and consulting firms are forced to look for ways that enable them to offer their applications on other hardware platforms.
The problem is widely recognized but to remedy the situation requires the following: time, personnel, capital and of course specialized knowledge. Due to their familiarity and recognition, Unix and Windows NT are often popular target platforms. Our objective is simple: to migrate the quality and the experience of our successful iSeries applications to another platform.
New development remains a dream
A complete redevelopment is not a financially viable option. Time is the most expensive component and new development involves complex procedures that may be defective in the installation phase. Moreover, today's informed public sector user prefers to buy ready-made solutions, which already have a high level of acceptance. The transfer of data to the new system incurs enormous costs. Not least is the cost of simultaneously supporting both the existing and the new platforms.
Another issue is the conformity of source code for the new platform. The former source code will not be technically compatible with that of the new platform. Since we must redevelop on the target platform after the migration is completed, we will have to buy in specialists with knowledge of our target platform. Both we and our customers are ardent iSeries users. Therefore to move away from our iSeries applications was just not acceptable to us. Therefore we have spent more than three years looking for tools that would generate both our RPG developments and the CL programs for other platforms. Plus we needed our development - both current and further - to remain on the iSeries.
Intensive testing of two options
In the search for a solution we reduced the number of possible providers to two. We evaluated both providers to ensure they could handle our company specific requirements. The support from both suppliers was very good and both were committed to the fulfillment of our demands. So as not to overtax our development, we decided to migrate our application to Unix and then to Windows. As is the case with many iSeries public travel solutions Office Vision/400 functions form a large part of all our applications. Furthermore, all our on-line documentation is done in TEXT/400. Leaving aside the office functions, both providers migrated a typical Unisys application without any support from us. Our decision was based on the following criteria:
How is the security concept of the iSeries reproduced?
How do the integrated query forms or spool reports perform?
Must we recruit Windows specialists?
Are functions such as job queues, system navigation and data queues, to name but a few, reproduced on the target platform?
Migrating the source programs - the smallest problem
Since our development is carried out according to a very disciplined procedure, we encountered only minor problems with the migration of the source program. Our decision to opt for INFINITE iSERIES was based on the following characteristics:
The fact that INFINITE iSERIES generated a completely new C Code meant that we could fully use the system architecture of Windows. Our developers can test and change the applications without any introduction to Windows.
The relational database can be migrated back and forth from the iSeries to Windows without restriction. This also applies to the security back-ups of iSeries libraries to cartridge. We recommend however the extremely fast transfer of Savefiles via FTP.
Our support team was especially impressed with the user-friendliness of the help functions. Our on-line documentation for one application - containing over 350 pages - was migrated to Windows in approximately 15 minutes and was immediately usable.
No change is required for printing tasks, and also printer files - including the familiar spooling of the iSeries.
The relational database can further be evaluated with query.
The main task - migration of office functions
The greatest effort was spent on the development of substitutes for ISERIES office functions such as EDTDOC, WEKDOC, PRTDOC, MRGDOC, etc. For this an office shortcut was developed which reproduces these functions with Word for Windows - with great results. The same shortcut can be used to the iSeries as alternative to Text/400. This means that through expanding our platform range, we have immediately improved our iSeries application.
We were greatly influenced by the fact that INFINITE iSERIES provided a graphical user interface that provided more capabilities than other GUI products which we also evaluated separately.
The final pleasant surprise however was the smooth migration of the DB2/400 database to the native database running under Windows.
From decision to delivery in two months
After we made the decision to implement INFINITE iSERIES, it was installed on our Windows server in one afternoon. In the following two and a half days, we generated two new strategic applications of our business with INFINITE iSERIES for Windows.
Over the summer, we migrated our remaining applications. The support from INFINITE Corporation was solid and fast.
Today we are ready to offer our applications on Windows. The migration was no problem for our development team. Our support and training teams are now testing the INFINITE iSERIES applications. Such is the similarity, that staff believe they are working on the iSeries, but the data is actually on Windows.
Mission accomplished - platform independent software
Since the installation of INFINITE iSERIES, we are more relaxed about the trend towards Windows. Today the software buying decision process is steered by the application. We can improve the performance of our product without worrying about which platform system is currently in fashion. We have achieved our goal - to offer our software independent of any system platform.